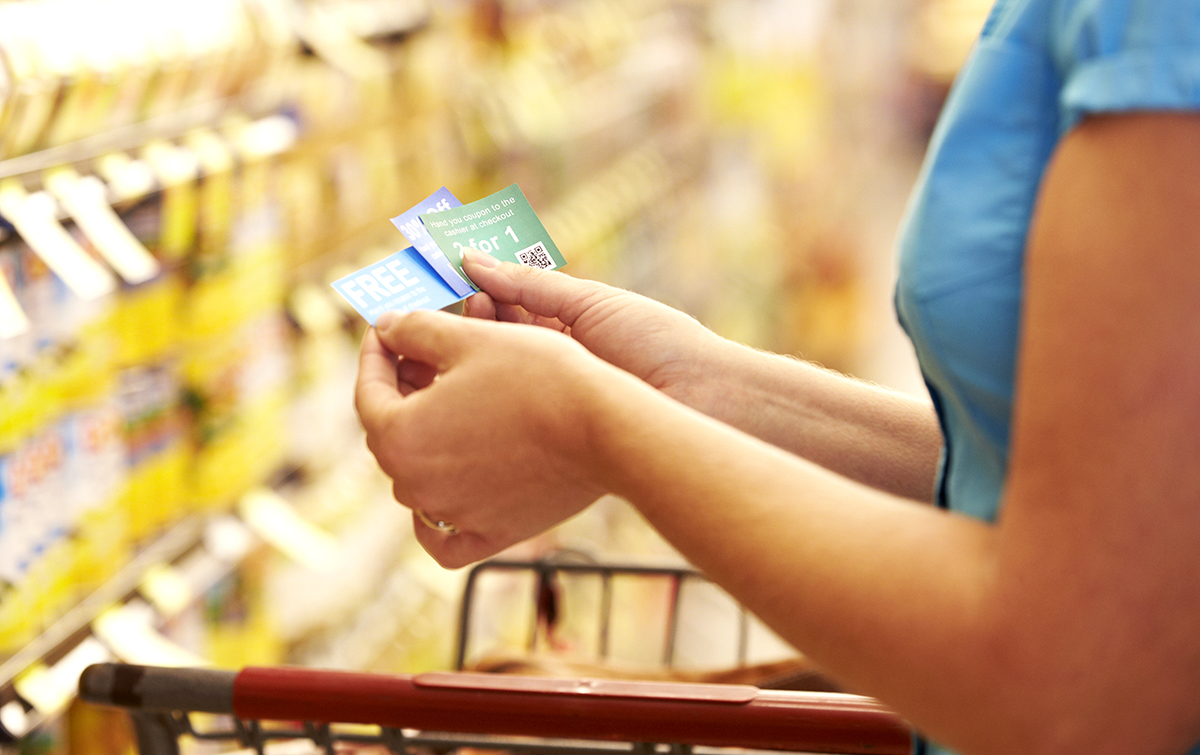 Coupon Savings!
FREE and easy to use print these coupons at your home or office and redeem them at our store. If this is your first time printing coupons, you'll need to download the printer device first, and then you'll be printing coupons in no time!*
*This store may not carry all products specified in coupon offerings.
King's Coupon Acceptance Policy
Manufacturer and Store Coupons
We will redeem coupons only for the specific items included in our customer's purchase transaction. The redemption value will be as stated on the coupon, unless that value yields a final price for such item less than zero; if application of the redemption value yields a price less than zero, the coupon will be redeemed only for the amount that yields a zero price (our customer cannot net a cash credit or payout from a coupon purchase). King's does NOT double manufacturer coupons at any time.
Paper coupons must be presented at the time of the purchase transaction.
We will accept only coupons issued by King's County Market or the manufacturer of the relevant product.
We will not accept photocopies of coupons.
Coupons have no cash value.
State taxes will be applied in accordance with the state law, regardless of any coupon or other discount that may apply to the purchase transaction. All applicable bottle and packaging deposits on the purchased and free items must be paid by the customer.
King's will not accept manufacturer coupons that display another retailer's logo or name.
We will not accept coupons unless they have an expiration date. Expired coupons will not be accepted.
Purchase requirements will be calculated based upon customer's final price excluding any other coupon items requiring a minimum purchase.
Tobacco Products, Fuel, Postage Stamps, Money Orders, Lottery Tickets, Gift Cards, and Gift Certificates are excluded in regards to purchase requirements.
Internet Printed Coupons
We gladly accept internet printed coupons. The same manufacturer and store coupon rules above apply to all internet printed coupons.
Internet printed coupons must be capable of scanning at checkout.
Manufacturer internet printed coupons must clearly indicate that they are a manufacturer coupon and must have a valid manufacturer's serial number and address printed on the coupon.
We will not accept "free product" internet printed manufacturer coupons.
We will not accept coupons that, in the determination of King's personnel, appear distorted or blurry or are altered in any way. King's reserves the right to refuse any coupons at its discretion.
Coupon Stacking
King's does not allow a customer to redeem two or more manufacturer coupons against the same item in a single transaction.
Coupon stacking policies for manufacturer coupons apply to paper and electronic coupons.
If a customer presents two coupons for the same item in a single transaction, King's will give the highest discount for that item, subject to the terms of the applicable offer and/or coupon.
We reserve the right to make changes to these rules at any time.
Thank You!